Make a BIG Impression with Superwide & Specialty Printing!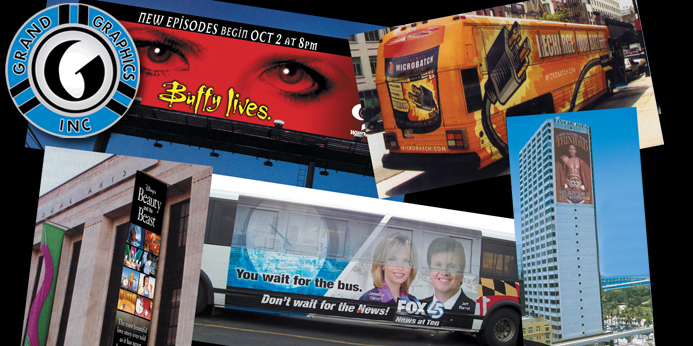 Need your advertising to reach new heights, wide format digital printing is the solution. Any size or shape can be wrapped with your message. Billboards, buses, buildings, you name it we can print for it! Check out the mesh banners with band logo, makes an outstanding impression and compliments the stage production.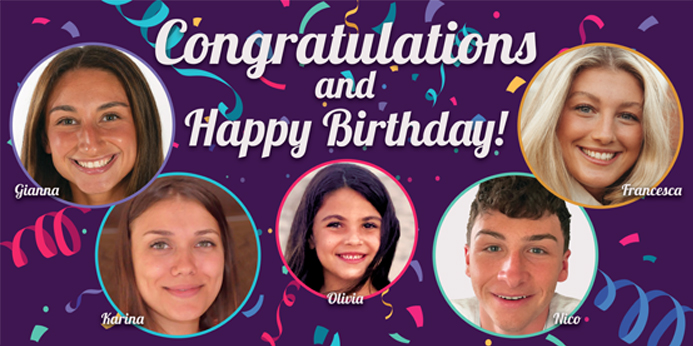 BANNER: Vinyl 4′ x 8′ – with Grommets. This is a combination Birthday/Graduation celebratory banner that will be reused every year. Colorful and personable, the kids loved it!

BANNER: (2) Mesh 6′ x 6′ Side Banners, and (1) 11′ x 20′ Mesh Back Banner. Colorful and effective for viewing at a distance, and with colored lighting enhances the stage production. (ARENA Relive The Rock)
NO Job is Too Large or Small!
Creating banner graphics with materials that are of the highest quality, brightest color density, long lasting and durable, are the benchmark to my personal standards. Paired with my Design & Production, any type of banner or large format printing can be achieved, with outstanding results. Custom sizes and shapes available for any project.
Banners
Billboards
Vehicle Graphics
Transit Advertising
Trade Show Graphics
Studio Backdrops
Stadium Graphics
Mesh Fence Signage
Murals
Building Wraps
Point of Purchase
and Much More!!!
Stand out above the rest, in a BIG & COLORFUL way!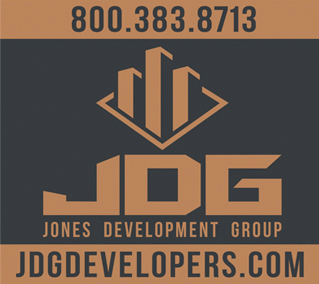 BANNER: Vinyl 36″ x 32″ – with Grommets. This banner is for use in the commercial construction industry, to identify the builders in a narrow area.
DB can produce your awesome design and graphics, partnered with Grand Graphics Inc. can produce the high quality large format printing. We can produce the full spectrum of products associated with your indoor/outdoor signage and advertising needs. Products include:
Banners / Billboards
Bulletins
Vehicle Graphics
Building Wraps
Trade Show Displays
Truckside Graphics
Adhesive Vinyl Graphics
Window Graphics
Studio Backdrops
Vehicle Wraps
Mobile Billboards
Wall Murals
Transit
Stadium Graphics
Wallscapes
Mesh Fence Barricades
Trivisions
Laminated Posters
Banner / Billboard Vinyl
Self-Adhesive Vinyl
Perforated Window Vinyl (PSV)
Self-Adhesive Backlit (PSV)
Mesh Vinyl
Paper
Backlit Paper
Styrene
Rigid PVC
Canvas
Backlit Vinyl
Blockout Vinyl
Fabric
Laminate