About WordPress
Our CMS platform will be utilizing WordPress, a robust and mature platform used by millions worldwide. You can manage your website easily from any computer hooked to the Internet. The skill level needed to update and edit your website is equal to using "Word", and administration roles can easily be delegated.
You do not need to worry about HTML coding or the technical details of your web server. We will host your site, and offer all the necessary training and ongoing technical support.
For Website Samples: Click Here!
Responsive Website Benefits:
• easy to use and flexible
• well designed
• professional in appearance
• incredible value
• can be updated in seconds
• E-business benefits
• secure
• will help you do business
Responsive Website Design
The web has changed dramatically, just in the last couple of years alone. New devices such as tablets and smart phones, have created entirely new ways that businesses advertise and how business resources are searched and found on the web.
More and more people are becoming familiar with using these technologies to find services. Not only with Millenial's, but with ALL age groups. Having a website that can be viewed on ALL devices, a desktop, laptop, tablet, and smart phone, is what is happening NOW. It is called "Responsive Website Design", and DB now offers it! This cross-device technology allows the main website to change and be "Responsive" to the Users viewing device, whatever device that may be. The better a User can see-acquire-get what they want, the more likely they will use that service. Back in 2000, the average time a User would spend visiting a website was approx. 8.5 seconds. Today's that stat is around 3.5. Time IS definitely money!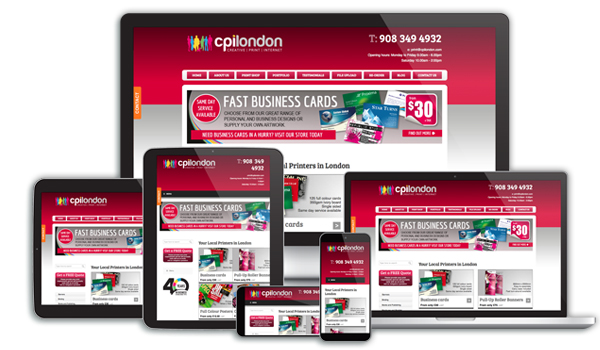 Reasons to the switch and Redesign/Convert your site to a Responsive Website.
Compatibility with ALL Devices – Will Increase the Traffic Flow
SEO Experts Recommend to have Responsive Website
Improved User Experience / Easy Analysis to Track Web Stats
Better Bounce Rate – Perfectly viewed on all devices
Improves the Speed of the Website
Make the switch today!
Reliability
The system is hosted on one of our own dedicated and managed servers, so you do not have the expense of having your own server. Websites on our servers receive the best attention and have amongst the fastest possible connection speeds. With uptime of more than 99.5%, this will also offer the Client a robust and reliable solution. A nightly back up of the server is done and is accessible on 3-month rotations.
One of the most important benefits of having a site hosted with DB is peace of mind. You will have the confidence that your site will be working and live. With a DB designed website, you will get a seamless transition from start to finish.
You can grow!
DB offers the latest technology in custom Responsive Website Design. The websites we design are scalable and can grow with your business. We offer the maintenance to add sections or content, and make any changes you need in a timely manner. With DB Hosting, your site will remain current with the latest software updates and upgrades.